a multi faceted entertainer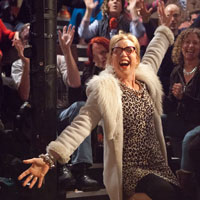 Stand up
With her unique blend of talent and Teflon bringing together witty one liners, extrapolated stories and audience participation of the finest order.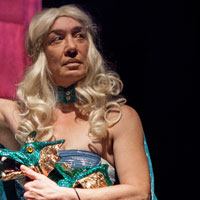 Dragon Keeper
Glastonbury dragons need looking after - someone has to do it. Meet Delores Targathean, dragon keeper extrodanaire as she witters and wiles away your time.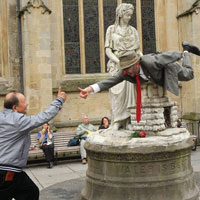 Street Theatre
A selection of characters for all occasions providing merriment and mirth as walkabout street theatre and interactive animation.